Sunday, November 1st, 2009
This blog is Part II of the gluten and allergen-free kid's products I found at the Natural Product Expo East that took place in Boston from September 23 – 26th. While there I discovered hundreds and hundreds of fantastic products. This year however, I noticed more gluten and allergen-free products that cater to kids – which is great news!
Once again the marketing and the packaging of these great tasting products are outstanding and help make gluten and allergen-free products for kid more mainstream.  Following is the second wave of the phenomenal kid's products I found at the show:

Froose: This is a super innovative product! It is a healthy drink for kids that combines healthy organic whole grains and natural fruity flavors. It comes in three flavors; cheerful cherry, perfect pear and playful peach. Gluten and dairy free, this product is also high in fiber and nutritional value.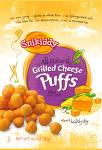 Snikiddy Baked Cheese Puffs: Free of gluten, trans fat, preservatives and corn syrup, these snacks are fun little snacks that are a healthier version of a cheese twist. Fun to eat, and tasty too!
Allergaroo's Pasta: Need a quick meal on the go? The Allergaroo's all natural pasta is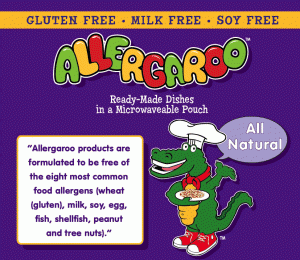 gluten, milk and soy free – all in convenient microwavable pouches. They come in three varieties; spaghetti, chili mac and spyglass noodles. These are perfect for kids on the go – and are a great meal choices for play dates, sleepovers, vacations and more!
Funky Monkey Fruit Crunches: Gluten free, vegan, with "nothing added" (all that they contain are fruit and juice) these allergen-free snacks are a crunchy way to

get your kids to eat their fruit. A perfect lunchbox snack.