Thursday, August 29th, 2013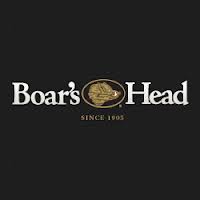 This week's Friday Favorite is one of my favorite condiments that adds a complement to so many of my meals: Boar's Head Pub Style Horseradish Sauce.
This sauce adds a kick, a spike, and oomph to sandwiches, burgers, chicken, beef and seafood. And the best part about this sauce is "just a little will do 'ya" since just a bit packs a punch of flavor.
Being gluten-free (in fact all of Boar's Head's meats, cheeses, and condiments are all gluten-free!), being only 15 calories per serving and packed with flavor are the reasons why this week's Friday Favorite is awarded to Boar's Head Horseradish Sauce. Congratulations!