Tuesday, June 30th, 2015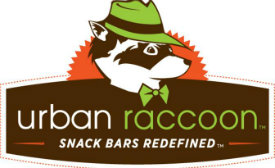 When Urban Raccoon Snack Bars sponsored a Win-It-Wednesday contest on BeFreeForMe.com a few months back the contest was a hit! These high-quality snack bars made in small-batches with only good-for-you ingredients were a welcome change and the reviews that were received from BeFreeForMe.com readers were impressive!
So… when Brad Indoe, the Founder of Urban Raccoon asked to sponsor another WIN-It-Wednesday contest on BeFreeForMe.com featuring their newest product our answer was an enthusiastic YES!
The new bars that Urban Raccoon has come out with are Grainless Snack Bars. These bars are not only gluten-free, dairy free, soy free, non-GMO, low sodium and vegan, but also Certified Paleo by the Paleo Foundation.
I tried these bars and I was hooked. The soft texture of the bars had to dreaming about them for breakfast and for snacking. There are two flavors… the Grainless Coconut and my favorite, the Grainless Almond Cranberry.
I love these bars because they are soft and cookie-like… yet, they are nutrient-dense. Packed full of good-for-you ingredients like almonds, cashews, coconut, dried fruit, chia seeds and pumpkin seeds, these bars are a healthy choice that will fill-you-up and keep you satisfied since they contain the perfect balance of carbs, fat and protein.
I love to grab one of these bars for breakfast while I am on-the-go. In fact on these Urban Raccoon Paleo Bars contain 7 grams of protein, which is more protein than in one large egg!
And for those of you steering clear of refined sugar, these bars are sweetened with only natural sweeteners like Coconut Nectar, a lower glycemic natural ingredient binder that is essentially the sap of the coconut tree, and Maple Syrup, made on Brad's family farm. These are just two fine examples of Urban Raccoon using only the best and highest quality natural ingredients.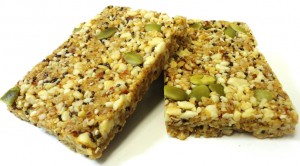 Urban Raccoon has once again proved that good things do indeed come in small batches!
And lucky for us, Urban Raccoon Grainless Paleo snack bars are sponsoring this Win-It-Wednesday on BeFreeForMe.com!
A total of two (yes, 2!) BeFreeForMe.com members will be randomly selected to win a prize pack of these small-batch, gluten-free and paleo snack bars.  One (1) winner will be randomly selected from the entries received before Tuesday, July 7, 2015 at 11:59 PM EST, and one (1) more winner will be randomly selected to win from the entries received between Wednesday, July 8 and Tuesday, July 14, 2015 at 11:59PM. SO – make sure you enter two times to win!
How can you win?
Easy!
Reply to this blog and tell us what Urban Raccoon Grainless and Paleo snack bar looks the best to you! Is it the Grainless Coconut? Or the Grainless Almond Cranberry?
Good luck, keep it healthy & tasty… and, as always …
Be Free!