Tuesday, April 30th, 2013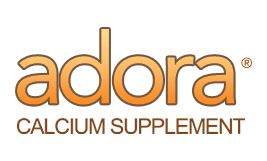 Despite all the good, great and countless intentions I often forget to take my calcium supplement each day. Shame on me.
One. Little. Tiny. Thing. … and for some reason I can't seem to remember to take it. Double shame on me.
That is why I was thrilled when Adora Calcium Supplements sent me a care package of their Dark Chocolate and Milk Chocolate supplements. Packed with calcium and all-natural chocolate these little yummy calcium chocolate powerhouses make taking my calcium supplement not something I forget, but something I crave.
Isn't it funny how adding some rich, premium, all-natural chocolate can turn the mundane into a delicious "treat with a reason"… full of flavor and full of calcium.
These calcium supplements have only 30 calories per piece (gotta love that!) and taste just like a piece of chocolate. No chalky, vitamin aftertaste or tell-tale signs of being packed with a high quality USP-grade of calcium carbonate, vitamins D3 and magnesium.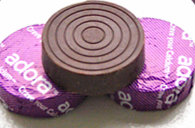 I love that Adora was created by Thompson Brands, a chocolatier with a rich, celebrated heritage of making fine products since 1879. I also love that Adora Calcium Supplements are gluten-free, certified kosher, contain no artificial sweeteners or corn syrup, and also have no Trans Fats. In a nutshell: Adora Calcium Supplements are good stuff, made by good people.
All of these yummy "I can't wait to take my calcium" reasons are why I'm so excited that Adora Calcium Supplements is the sponsor of this WIN-It-Wednesday on BeFreeForMe.com
And thanks to Adora, two (yes 2!) lucky BeFreeForMe members will be the winners of a delicious prize pack of the Dark Chocolate and the Milk Chocolate Adora Calcium Supplements. One winner will be randomly selected from all comments / entries received before Tuesday, May 7, 2013 at 11:59 PM (EST), and a second winner will be selected from all comments / entries received between Wednesday, May 8, 2013 at 12:00 AM (EST) and Tuesday, May 14, 2013 at 11:59 PM (EST).
How can you win?
Easy!
Reply to this blog and tell us what Adora Calcium Supplement (either milk or dark chocolate) looks the best to you. (Me? I'm a dark chocolate girl all the way!) Good luck, remember that a daily dose of chocolate can be a great thing, and, as always…
Be Free!
P.S. Want to be the first to know about Adora's news and offers? Check out their Facebook and Twitter accounts!
Want to buy Adora products? Check out these links to order the Dark Chocolate and the Milk Chocolate online or check out this link to find a retailer near you.