Tuesday, April 16th, 2013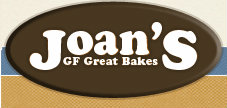 There are a few gluten-free items that are true keepers. Products that once you try them, you fall in love, want to tell the world all about them.
Joan's Great Bakes products are one of these keepers.
Made in New York, Joan's Great Bakes is a family-operated business that puts love and care into every one of their products. Some of the baked goods they offer are Italian bread, Joan's Sicilian Pizza, Corn Toaster Muffins (I love these toasted and smothered with butter and honey!), Calzones (Yes… gluten-free CALZONES, my friend!), fantastic Double Chocolate Muffins, and my favorite, Joan's signature English Muffins… real English muffins that have creeks and crevices that grabs a hold of the melted butter. The kind that is crispy on the outside and soft on the inside. The kind that looks and tastes like an English muffin and not like a crumbly cake disguised into an English muffin shape. True love!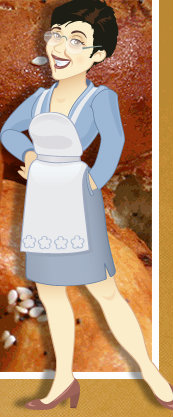 All of Joan's Great Bake products are gluten-free (made in a dedicated gluten-free facility) and many are dairy-free and corn-free too. All products are also preservative free and have no trans-fats.
Some big news is that Joan's Great Bakes products can now be found in the freezer section of Whole Food Markets in Massachusetts, Rhode Island, Maine and Northern Connecticut. So all of you New England folks should be wicked happy to hear about that! (Note: If you don't find Joan's Great Bakes in the Whole Foods in the states mentioned above ask a grocery team member to help you find them or have them order for you!)
All of these tasty reasons are why we are so excited that Joan's Great Bakes is the sponsor for this WIN-It-Wednesday on BeFreeForMe.com. Two lucky winners will win a delicious prize pack of Joan's Great Bake products… full of baked goods…  perfect for breakfast, dessert, dinner or snack times!
How can you win?
Easy!
Reply to this blog and tell us what Joan's Great Bake item is your favorite (if you're lucky enough to have tried them before) or what Joan's Great Bake product looks the best to you. (Me? I am the number #1 fan of the English muffins with the Corn Toasters and Calzone's close behind.)
Good luck, keep those true-keepers in your life, and, as always…
Be Free!
P.S. Want to be the first to know about Joan's Great Bakes news and offers? Check out their Facebook and Twitter accounts!
Want to buy Joan's Great Bake products? Check out this link and order online!