Tuesday, January 23rd, 2018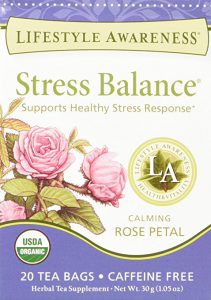 I love a good cup of piping hot tea on a cold winter day. There's something medicinal about brewing the water, letting the tea bags seep and sitting back in my favorite easy chair to enjoy the aromas and tastes of the tea.
It's a ritual to be savored and enjoyed.
That's why I was more than thrilled to find Lifestyle Awareness Tea. Their specialty blends of teas are just perfect for those times you need to relax, or get a pick me up, or become more focused, relaxed or centered.  The Lifestyle Awareness Teas are Organic, Vegan, Kosher and Gluten-Free. They are also fair trade.
Some of the blends that Lifestyle Awareness offers are: Stress Balance (with calming rose petals), Chamomile (to ease tension and support digestion), Peppermint (to support healthy digestion) and Wake Up Now (to promote clarity and focus), plus many, many more varieties!
A total of two (2) BeFreeForMe members will be selected to win two boxes of tea… two (2) packages for each winner!  One winners will be randomly selected from the entries received before Tuesday, January 30, 2018 at 11:59 PM EST, and one more winners will be randomly selected to win from the entries received between Wednesday, January 31 and Tuesday, February 6, 2018 at 11:59 PM. SO – make sure you enter to win two times!
How can you win?
Easy?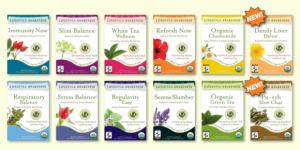 Reply to this blog and tell us what variety of the Lifestyle Awareness Tea look the best to you! (Is it the Refresh Now? The Serene Slumber? Or maybe the Organic Ginger Root? Check out all of the varieties here.)
Good luck, take time to sit and sip tea… and as always…
Be Free!