Wednesday, December 28th, 2016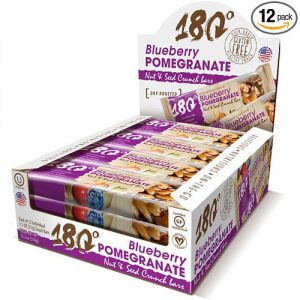 Gotta love a bar with a good crunch! And top that crunch off with a burst of fruit and you have yourself a 180 Degree Nut & Seed Crunch Bar.
I love that these gluten-free bars are full of nuts, seeds and fruit. They have a crunch that is surprisingly tasty and perfect for New Year Resolution's healthy snack time treats.
These bars come in two varieties including, Cranberry Nut & Seed, and my favorite, Blueberry Nut & Seed Bars. 180 Degrees also makes other products including Clusters, Nutty Rice Bites and a Trail Mix Crunch.
180 Degree Snacks are 100% All-Natural, Gluten-Free, Cholesterol-Free, Kosher, Wheat-Free, 100% Vegan, Peanut-Free, and Dairy-Free. They are perfectly healthy, delicious, crispy and crunchy gluten-free bar!
A total of two (2) BeFreeForMe members will be selected to win a package of 180 Degrees Nut & Seed Crunch Bars.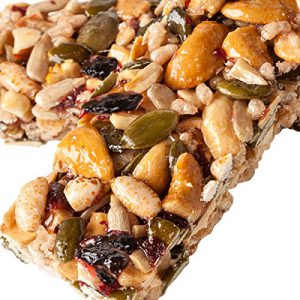 One winners will be randomly selected from the entries received before Tuesday, January 3, 2017 at 11:59 PM EST, and one more winners will be randomly selected to win from the entries received between Wednesday, January 4 and Tuesday, January 10, 2017 at 11:59 PM. SO – make sure you enter to win two times!
How can you win?
Easy?
Reply to this blog and tell us what flavor of the 180 Snacks Nut & Seed Crunch Bars look the best to you! (Is it the Blueberry? Or the Cranberry?)
Good luck, Have a great New Year… and as always,
Be Free!