Wednesday, January 30th, 2013
It is that taxing time of year again, my fellow citizens. That grueling task of tax preparation – and collecting all of those receipts, files,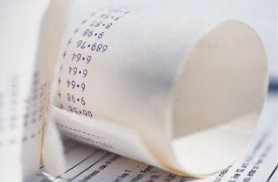 documents and statements.  And every year, without a doubt, I say to myself, "I hope I got everything".
And if you're like me – a "love-to-save-in-any-way-possible" type of person – you'll love the info in this document: "3 Things You Should Know Before Filing for a Gluten-Free Food Tax Deduction".
This document prepared by The National Foundation of Celiac Awareness (NFCA) is a must read. In fact, not only is it a must read, but it is also a "must forward along" to your accountant or tax preparer to see if you are able to deduct for gluten-free food on your taxes.  And even if you aren't eligible for the deduction, be a good citizen and forward along to fellow-celiacs that may benefit. =)
Thanks, NFCA for making tax time a bit less… well…. taxing!