FREE Coupon for a Box of Betty Crocker's Gluten-Free Baking Mixes… Try them for FREE!
PLEASE NOTE THAT THIS OFFER IS NO LONGER BEING OFFERED BY GENERAL MILLS!
IT WAS BEING OFFERED FOR A LIMITED TIME AND HAS NOW EXPIRED! Sorry!

General Mills is offering a FREE coupon for any one of their new Betty Crocker gluten-free baking mixes!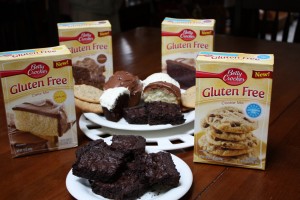 To redeem your free box, call General Mill's customer service number at: 1-800-446-1898, which is the same number listed on the Betty Crocker boxes. Then, at the main menu press "4".
The representative will then ask for your zip code, and if you / your household is gluten-free or limiting gluten, where you normally shop for gluten-free foods, and your address. General Mills promises not to sell or share this info.
According to General Mills, this offer is good until further notice. EXPIRED! The coupon will be sent to your home from General Mills within 2-3 weeks. It is good for one (1) box of the Betty Crocker Gluten Free Baking Mixes (There are four types: Yellow or devil food cake mixes, Chocolate Chip Cookies or Brownie Mix – Read my reviews to see which ones I liked the best!)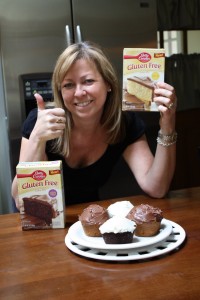 Enjoy! And, as always… Be Free!