Tuesday, November 26th, 2013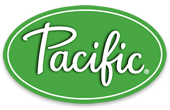 I love Thanksgiving. The turkey, the mashed potatoes, sweet butternut squash, gluten-free stuffing, cranberry sauce and more. But I must admit…  as I am enjoying my feast, I am already secretly concocting and contriving the "Feast of the Day After"… as I like it to be called.
Yes. I know. Some people refer to this meal the day after as "leftovers"  – a word with such a negative vibe. But not to me… Instead the stacked containers in my fridge full of my cleverly planned extra foods are full of promise and potential.
Move over Black Friday… this day should be called the "Feast of the Day After"!
But sometimes my mind goes blank on recipes ideas. That's why I was more than thrilled when I discovered all the fab-u-lious "Feast of the Day After" recipes that are being featured on the Pacific Foods website. I love that the recipes can be sorted by allergen or special dietary requirements (there are tons of gluten-free recipes). Some of them include Asparagus Risotto (made with Organic Chicken Broth), Rustic Creamy Mushroom and Vegetable Soup (made with Organic Vegetable Broth), Pumpkin Spice Soup (made with Organic Free range Chicken Broth) and Parmesan Delicata Squash Soup (made with Chicken Simply Stock).
And if you think that Pacific Foods is just about broths, stocks and soups, you need to check out their website and see all the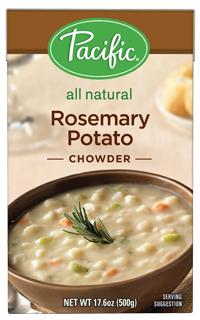 magnificent gluten-free products that Pacific Foods offers! Some of my favorites for Thanksgiving, and the "Feast of the Day After" include, Cranberry Sauce,  Mushroom Gravy and Organic Pumpkin Puree. And did you know that Pacific Foods has a gluten-free condensed Cream of Chicken Soup?? Yup… Perfect for casseroles and more!
I also love that Pacific Food's products contain no preservatives, and the ingredients are things that you can pronounce, and are all natural or organic. Some good stuff.  Their Tetra packaging also makes the products shelf staple – so no refrigeration is needed (until opened, of course).  In a nutshell? Pacfic Foods is just natural and simple goodness.
All of these simply good reasons are why I am so excited that Pacific Natural Foods is the sponsor of this Win-It-Wednesday on BeFreeForMe.com.
Two winners will each receive a prize pack containing a variety of Pacific Natural Foods . One (1) of the winners will be randomlyselected from all comments / entries received before Tuesday, December 3, 2013 at 11:59 PM (EST), and one(1) more winners will be selected from all comments / entries received between Wednesday, December 4, 2013 at 12:00 AM (EST) and Tuesday, December 10, 2013 at 11:59 PM (EST).
How Can You Win?
Easy!
Reply to this blog and tell us which of the Pacific Natural Food Product looks the best to you – and make sure to sort by the allergen(s) that you are concerned with! (Me? The Rosemary Potato Chowder knocks this New England gal's socks off… and I love my chowda! And second runner-up is the condensed Cream of Chicken Soup… perfect for casseroles!)
Good luck, be thankful, love those leftovers, and …. as always….
Be Free!