Monday, February 6th, 2017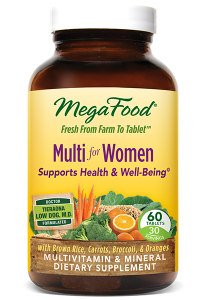 Where did January go? It seems that 2017 just started yesterday, yet a whole month has come and gone! Along with the month of January being bye-bye-bye, I've also found that a few of my resolutions to get healthy have also slipped between my fingers and disappeared within the last 30 days.
If you're in the same boat as me, have no fear! MegaFood is here to help both you and me (Plus…others in need too… just read on!)
If you're not familiar with Megafood here is a quick synopsis…
Megafood was founded in 1973 in Derry, New Hampshire with the promise to produce the highest quality supplements. Fast-forward 44 years later and Megafood has surpassed their promise and is a leading provider of high-quality, top-notch supplements. They produce vitamins, probiotics, minerals and Booster Powders.
And best of all, of the Megafood products are free of gluten, dairy and soy and are also non-GMO.
My favorite Megafood product is the Multivitamin.  I love that they make specific multivitamins for women of all ages, men of all ages, pregnant gals, and kids. I feel confident taking Megafood products because I am assured they are gluten-free and have the highest standards and ingredients.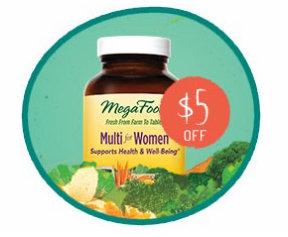 When I heard about Megafood's mission to Close the Nutritional Gap and get people (like me!) on the right track, spread the word to all of you and also help those in need, I was thrilled to find out more.
Megafood's Close the Nutritional Gap promotion is brilliant. It works by "pledging" to close your nutritional gap by taking a MegaFood MultiVitamin, and signing up for the Pledge. The first 20,000 pledgers receive a $5 off coupon and all will be entered for a chance to win a year's supply of Multis and some awesome wellness giveaways just for pledging. MegaFood will then donate 1 bottle of Multis for every pledge (up to 20,000) to someone in need. Plus, they will make a donation to Wholesome Wave, equivalent to 2 servings of fresh fruits & veggies per pledge for those in needs.
Signed up for the pledge is easy… and getting the $5.00 coupon for any Megafood MultiVitamin is just a "Hit Print" button away!
I pledged… and I hope you will too! Let me know if you joined me in this awesome promotion of helping yourself, and others, Close the Nutritional Gap!
Want to take the Pledge and get your $5.00 Coupon? Click the link below to get started!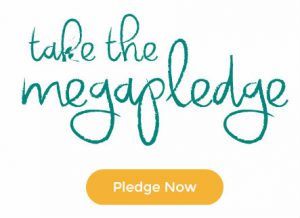 PS: Also, check out the MegaFood's upcoming Facebook Live Launch event taking place on Tuesday, January 7th!
Thank you to Megafood for sending me supplements in exchange for sharing my honest opinion of their products and helping spread the word about this promotion.