Thursday, March 5th, 2015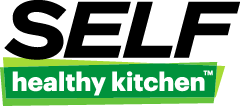 I was thrilled this past week when I found a new gluten-free frozen meal in my conventional grocers frozen case… and it taste good too!
Self Healthy Kitchen frozen meals are developed by Self Magazine whose mission is to help people live a healthy, happy life. According to their website, "For years our readers have expressed a need for quick meals that they can feel good about, so we teamed up with Benevida Foods to create SELF Healthy Kitchen, a line of healthy, delicious frozen foods made with simple, natural ingredients. Each minimally processed entrée contains no artificial ingredients and is huge on flavor." The meal is also all natural, contains no artificial ingredients, and is minimally processed.
All the varieties of Self Healthy Kitchen are not gluten-free, but the one variety that is gluten-free is the Grilled Drunken Chicken, a dish consisting of grilled chicken topped in a sweet tequila sauce with brown rice blended with kale, cherries and pumpkin seeds. Delicious!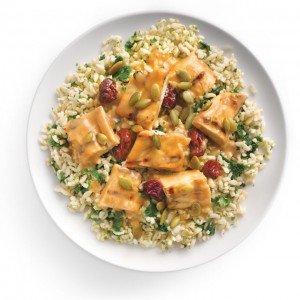 Congrats and cheers to Self Healthy Kitchen's Grilled Drunken Chicken for being chosen as this week's Friday Favorite on BeFreeForMe.com!
PS: Want to find out where to buy? Click on this link to find a retailer near you!