Monday, April 22nd, 2013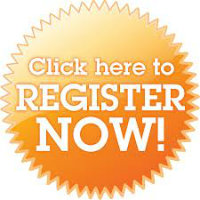 I am so excited to be joining the National Foundation for Celiac Awareness (NFCA) for a webinar on living the gluten-free lifestyle… on a budget!
This webinar, Gluten-Free Menu Planning: Budget-Friendly Tips, will be held on Wednesday, May 8th, 2013 from 8:30 PM Eastern / 5:30 PM Pacific.
 In this one hour webinar we will be offering up some unique ways to save money on a gluten-free diet including sources for coupons / savings, budget-friendly & healthy recipes, as well as budget-friendly tips.
I am thrilled to be a part of this webinar which has been one of the most popular topic requests the NFCA has received, and I can't wait to share some tips, tricks and tasty recipes that will help you stay on budget… gluten-free style!
Sponsored by Frito Lay and Cabot Creamery, this webinar is FREE to attend, and the only requirement is a working internet connection. Make sure you sign up today! I'm looking forward to "seeing" you on May 8th!