Tuesday, February 19th, 2013
It's time again for another National Foundation for Celiac Awareness (NFCA) webinar!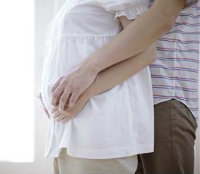 Coming tomorrow, Wednesday, 02/20/13, at 8:30 PM EST (5:30PM PST) the webinar, "Sex and the Celiac: A Focus on Reproductive Health" will focus how celiac disease and reproductive health are commonly associated.
Let's face it… when people think of celiac disease, they often just think of gastrointestinal health issues (aka: what goes on in the bathroom). But what many don't know is that celiac disease can also impact what goes on in the bedroom too! Celiac disease can go hand-in-hand with reproductive system issues – complications such as infertility, miscarriages, stillbirths and adverse pregnancy outcomes. Plus, celiac disease can even have an impact on sexual libido.
Stephanie M. Moleski, MD, Assistant Professor of Medicine at Thomas Jefferson University Hospitals discusses this popular topic, along with questions direct from the attendees of the webinar.
This webinar is a must attend for anyone with celiac disease that is planning for a family now, or will be in the future.
Can't attend? A recording of each webinar will be posted along with the webinar slides within 72 hours after the live event ends. Download recorded webinars and slides at:http://www.celiaccentral.org/webinars/archive/
As with all of the NFCA webinars it is FREE to attend! And registering is easy… Just click on the button below: