Saturday, January 22nd, 2011
When I was a little girl my Mom used to take me and my sisters on her weekly trip to the Wonderbread Bakery Outlet Store to stock up on breads, English muffins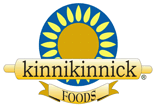 and the occasional box of Twinkies, Suzy Q's, or (my all-time favorite) Ho-Ho's.  Even though I was just a very little girl the site of the huge white building covered in primary colored polka-dots and the smell of bread once inside is still vivid in my mind. Every visit created a sort of circus-like fun environment… full of deals and deliciousness.
But since being diagnosed with celiac disease and being on a gluten-free diet, the hopes of ever visiting an Outlet store that sells yummy breads and sweets has been a distant past. That is why I was so very, very excited when I stumbled upon the newly opened on-line Clearance Center on the Kinnikinnick website.
According to the Kinnikinnick blog, "Throughout the year, we often find ourselves with what is known as "short dated" and "run end" product. Short dated product is product that is still is within its best before date, but too close to the date for us to sell to our distributors. Run End products are partial cases left over at the end of a product batch. We end up with a freezer-full of odds and ends. Our solution is to offer these cases to our direct customers at a minimum 25% discount."
Yeah for celiacs everywhere looking for a good deal!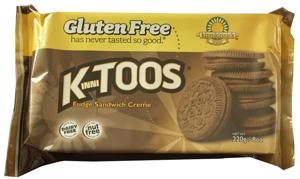 Also, it is important to note that many of the Kinnikinnick items are not only gluten-free, but also free of nuts, dairy, and eggs. The Kinnikinnick website clearly marks each products allergens.
Although there are some terms & conditions to be aware of when buying off the Clearance Center (i.e. product sold by the case only and items are sold while quantities last) there are some great deals to be found. When I last looked there were some favorites in this clearance center, including Cinnamon Sugar Waffles, as well as Fudge KinniTOOS Crème Cookies both available at a substantial discount.
Welcome again to the deals and deliciousness!