Tuesday, February 1st, 2011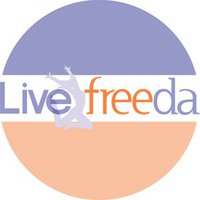 I am currently planning a visit with my parents this winter in Bonita Springs, Florida (YES…. I have had ENOUGH of this New England Snow!). And for those like me on a gluten-free diet planning the trip involves more that making airlines reservations and packing-up bathing suits and warm weather clothes.  I also have to be concerned with planning what I am going to eat once I get there. But now, instead of packing up gluten-free foods, or shipping it down ahead of time (and spending tons of shipping fees), LiveFreeda has come to our rescue!
LiveFreeda has just come out with a Starter Kit that includes 10 full days of great tasting gluten-free products, like Amy's Enchiladas, Applegate Chicken Nuggets, Gluten-Freeda oatmeal, and Udi's Multigrain bread. In total there are about 23 items for anytime of day… breakfast, lunch, dinner, desserts and snacks.
These kits are not only great for those who are traveling, going to camp, or students – they are also great for those who have just been diagnosed with Celiac Disease and don't know where to start; a nutritionist or dietician who needs to refer a easy-to-follow "starter plan" for someone just new to the gluten-free diet; or even someone who has been on the gluten-free diet for awhile, but needs about a weeks worth of convenient meals due to a upcoming hectic schedule.
The Livefreeda Starter Kit contains a range of products that can be integrated with your regular meal planning to provide you with ten full meals, lunches, breakfasts and snacks.
The meals are also between 1500-1800 calories per day and are shipped for free – just a couple of extra bonuses worth mentioning.