Friday Favorite: Nature's Path Whole O's Cereal
O Boy! Many newly diagnosed celiacs find themselves craving the "standard" breakfast cereals. That is why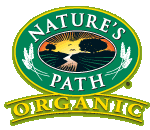 Nature's Path Organic Whole O's are a must-have for any gluten-free cupboard.
Made by Nature's Path, the Whole O's cereal taste just like Cherrios… only they are gluten free and good for you too. Made with organic corn and whole grain rice, Whole O's are crunchy & delicious.  
This all-time favorite breakfast cereal (or right-out-of-the-box by-the-handful snack) is healthy and gluten-free, which is why Nature's Path Organic Whole O's gets this week's BeFreeForMe Friday Favorite nomination… and a standing O-vation!
Cheers!
Tags: Friday Favorites, Nature's Path Cereal, Whole O's gluten-free Cereal