Tuesday, December 26th, 2017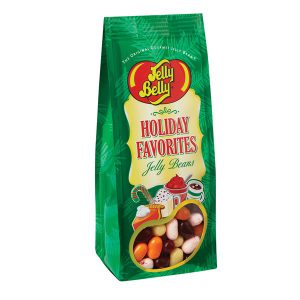 This Win-It-Wednesday is so sweet! If you think that jelly beans are just for Easter time… think again! I found the best HOLIDAY jelly bean variety pack from Jelly Belly!
This Holiday favorite pack includes flavors such as Egg Nog, Candy Cane, Pumpkin Pie, Cranberry Sauce and Hot Chocolate! These are five inspired holiday flavors that have been retired but have been brought back for this Holiday Pack!
Plus these little gems of holiday sweetness are gluten, peanut and dairy free! But beware they are additive!
A total of two (2) BeFreeForMe members will be selected to win a pack of the Jelly Belly Holiday Favorites.  One winners will be randomly selected from the entries received before Tuesday, January 2, 2018 at 11:59 PM EST, and one more winners will be randomly selected to win from the entries received between Wednesday, January 3 and Tuesday, January 9, 2018 at 11:59 PM. SO – make sure you enter to win two times!
How can you win?
Easy?
Reply to this blog and tell us what flavor of the Holiday Jelly Beans look the best to you! (Is it the traditional Candy Cane?? Or maybe the Hot Chocolate? Me?… I am digging the Egg Nog and Pumpkin Pie!)
Good luck, Have a Sweet Holiday… and as always,
Be Free!