WIN-It-Wednesday: Dogswell & Catswell Pet Snacks
Attending a Natural Food Expo last fall, I ran across Dogswell and Catswell pet jerky treats that are not only gluten-free, but also free of corn, soy and other allergens.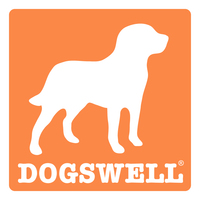 Chatting with the down-to-earth, dog and cat loving representatives at the Dogswell / Catswell booth about our pets and their products, I also learned that they also offer dry food, canned food and biscuits that are all made from natural meat and poultry with absolutely no added hormones, processed gluten, and no artificial colors, flavors, or preservatives; and these products are free of wheat, corn, soy, and flour. 
When I was asked if I wanted to take a few gluten-free jerky samples home for Sadie Maie, my incredibly sweet Boxer, I happily took them. 
Before then I was "treating" Sadie with highly-glutenized, processed and junk-foodie type snacks that were no treat for me to even touch, since they were made, dusted and treated with gluten. I know, I know… I was a bad!
When I gave Sadie her first Dogswell jerky she loved it! I thought she may have become a junk-food-doggie and turn her nose up to the healthiness of these snacks, but not so! Since finding Dogswell jerkies, Sadie Maie and I both love treat time – gluten-free!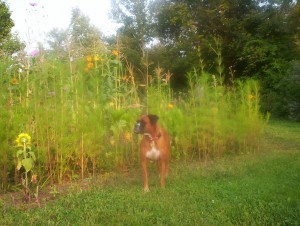 Dogswell jerky dog treats come in six varieties: Vitality, Happy Hips, Shape Up, Breathies, Mellow Mut and Happy Heart. The Catswell Jerky Treats come in four varieties: Vitakitty, and also the Happy Hips, Shape Up and Breathies.
Dogswell / Catswell is happy to be the sponsor of this week's WIN-It-Wednesday! THREE (Yes… 3!) LUCKY BeFreeForMe dog &/or cat members (and their "lucky peoples"!) will win one of THREE (3) gift baskets full of Dogswell / Catswell jerky treats!
How can your pooch or kitty win?
EASY!
Tell me your dog or cats name, what breed (if any or if known) and one truly amazing thing they do that keeps you smiling, sane, happy, and all-around… healthy! (Me? My pups name is Sadie Maie, she is a Boxer and she twists her body into a tortellini shape, and runs sideways while wiggling her bottom, and I swear she smiles & laughs while doing it!)
All entries must be received by Sunday, August 23, 2009 at 12 midnight EST.
Good luck, and as always…
Be Free! (Woof-Meow!)
Kathleen (& Sadie Maie)
Tags: Catswell, Dogswell, Win-It-Wednesday