The Comfort of Food
When things didn't go just right, when my and my sister's days were full of sniffles and childhood worries, our Mom would make us our favorite suppers that made everything good again.
My Mom's magical comfort foods were (and still are to this day) chicken soup and rice pudding. Luckily for us, these class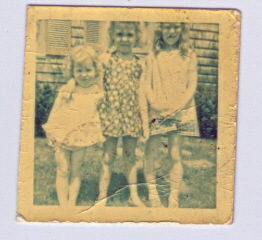 ics are naturally gluten free, and no changes needed to be made to these recipes after my, and other family members, diagnosis of celiac disease.
One of the top trends in cooking during this new economy is the comeback of comfort foods – and it is no wonder. Not only is it more economical to eat at home, it also makes sense to simplify our crazy worlds and reach back to the basics. Basics like returning to home cooking, holding close the simple suppers shared as a family, or remembering the childhood excitement knowing that your favorite meal is being served for supper that night. All little things that make us treasure good food; plus all the good that comes from it.
In general, Gluten free and allergen free foods are a lot like comfort foods: simple, straightforward and uncomplicated. Just basic good food that makes you feel good – inside and out. Nothing fancy, nothing pretentious. Treasured.
What are your gluten and allergy free comfort foods that make you cuddly warm, happy and full?
Tags: gluten free comfort food