Friday Favorite: Haribo Gold-Bears Gummi Candy
October is Halloween time… and that means time for candy too!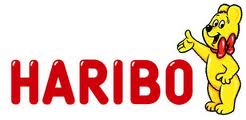 This week's Friday Favorite is one of my favorite types of candy… Gummi Bears!
These fun little guys are also gluten-free, as well as peanut-free (Haribo products are manufactured in facilities that do not handle peanuts) and casein-free too. For more info, check out all of the allergen info about Haribo candy.
Gummi Bears made by Haribo are also the "original" Gummi Bear. Hans Riegel started Haribo Confectionary in the 1920's and developed the world-famous Gold-Bear product in 1967.
Haribo Gummi Bears come in five flavors: orange (orange); strawberry (green); lemon (yellow), raspberry (red) and my all-time favorite… pineapple (colorless).
Sweet squishy candy fun makes Haribo's Gummi Gold-Bears this week's Friday Favorite on BeFreeForMe.com!
Tags: Are gummi bears gluten free?, Gluten free candy, Haribo Gummi Bears, nut free candy