WIN-It-Wednesday: Food Should Taste Good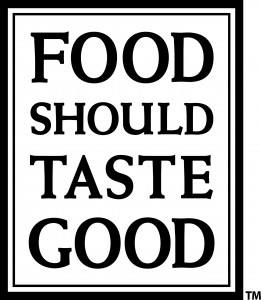 This week's WIN-It-Wednesday is sponsored by a company that believes in good food – and their name reflects their commitment… Food Should Taste Good!
Food Should Taste Good sponsored a WIN-It-Wednesday in the past and it turned out to be one of our most popular blog posts yet! If you are not yet familiar with the products offered by Food Should Taste Good you must check out their website and give their chips a try.
And besides Food Should Taste Good sponsoring another WIN-It-Wednesday on BeFreeForMe, do you want to hear something else really, really good? For a limited time, Food Should Taste Good is giving away 100,000 bags of their chips to those that sign-up on their Facebook page. So sign-up now, spread the word and share the "good word"!
No "woulda, coulda, shoulda" on getting around to trying these chips. Food Should Taste Good chips are  super good and they're making it so easy for all BeFreeForMe members to snag a FREE BAG! Make sure you become a Fan of Food Should Taste Good on Facebook, and get a coupon for your free bag today! (Click the "Free Bag" tab, the fourth one over, at the top of their Facebook page from a computer… not a smart phone… to snag the bag).
Food Should Taste Good fabulous chip flavors are packed with unique and sophisticated ingredients. The variety of flavors… from sweet, to spicy, to savory… makes snack time a good fun time! These wholesome flavorful chips, made with all natural ingredients, capture the great flavors by cooking them INSIDE their chips. Ingenious!
Some of the more interesting chip flavors that Food Should Taste Good offers are: Olive (perfect with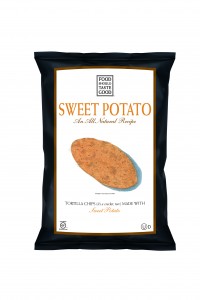 tapenades), Chocolate (smothered in apple sauce or cinnamon cream cheese), Lime (guacamole anyone?), The Works (the ultimate dipper… hummus? sour cream? the kitchen sink?) and, my favorite… Sweet Potato (eaten plain or crumbled on top of a fresh garden salad).
Besides the knock your socks off varieties, that all pair well with all kinds of dips, spreads and tapenades, Food Should Taste Good is also certified gluten free, dairy/lactose free (all flavors – except for the cheddar!), cholesterol and trans fat free, MSG free and also made with non-genetically modified ingredients. Plus, all the chips are certified vegan (except for the cheddar).
Good taste, good variety, good for you, and just plain old good ingredients, are all the good reasons why I am so excited that Food Should Taste Good is this week's WIN-It-Wednesday giveaway on BeFreeForMe.com. Three (Yes 3!) LUCKY BeFreeForMe members will win a Food Should Taste Good reusable shopping bag jam packed with a variety of Food Should Taste Good chips, notepads, pens and other good goodies!
How can you win?
Easy!
Reply to this blog and tell us your favorite Food Should Taste Good variety or the flavor you would like to try most. I know… it sound too good to be true!
All entries must be received by Tuesday, November 9, 2010 at 12:00 midnight EST.
Tags: Food Should Taste Good, Free bag of Food Should Taste Good, Win-It-Wednesday