Friday Favorite: Little Duck Organics Tiny Fruit Snacks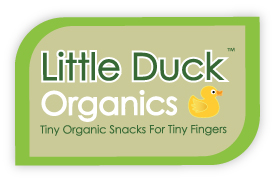 Although the tag line for Little Duck Organics  is "Tiny Organic Snacks For Tiny Fingers" I and everyone else here at the BeFreeForMe.com offices decided that "big fingers" can call these organic snacks a favorite too!

Little Duck Organics makes organic tiny fruit snacks that contain no preservatives or additives, are gluten-free and NON-GMO project certified and are perfect for little ones fingers to pick up and also eat, since they'll dissolve quickly in a toddler's mouth.
These tiny little bites of freeze-dried fruit are tasty and fun. And even though they are made for kids, all the "big kids" here at the BeFreeForMe offices loved them for snacking too.
Available in three delicious flavor combos, including Apple-Banana, Blueberry-Apple and Strawberry-Mango this 13 calorie per serving snack has become one of our recent favorite afternoon pick-me-ups…. As well as this week's Friday Favorite on BeFreeForMe.com. Congratulations!
Want to Buy? Check out Little Duck Organics on Amazon.com:Little Duck Organics Strawberry Mango Freeze Dried Fruit, 1-Ounce Pouches (Pack of 12)
Tags: Friday Favorites, Gluten-free snacks for children, Gluten-free snacks for toddlers, Little Duck Organics