Win-It-Wednesday: Goodbye Gluten Bread
If you're looking to say goodbye to gluten and hello to good tasting bread you've got to try Goodbye Gluten, a new gluten-free bread.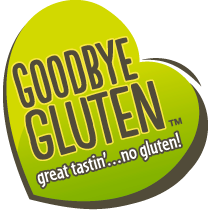 Goodbye Gluten Bread is soft (yes… really, really, really soft), not crumbly and tasty to beat. My first bite had me concocting images of grilled cheese sandwiches, French toast, and lunch boxes sandwiches that would make my lunch-time yum-time.
The best part about this bread is that it is found in the real bread aisle in the supermarket. Yes. The REAL BREAD AISLE. Not the frozen food section. I like this since fresh-baked bread belongs in the bread aisle, not the frozen aisle hanging out with the frozen peas, pizzas and popsicles.
This shelf-stable bread comes in two types – Goodbye Gluten White Bread & Goodbye Gluten Multigrain Bread – both are freshly-baked in certified gluten-free bakeries. The breads also carry the Gluten-Free Certification seal from the Gluten-Free Certification Organization (www.gfco.org).
The breads are now just available in the Midwest in retailers such as Giant Eagle, Jewel-Osco, Cub Foods, Roundy's, Kowalski's, Lunds & Byerly's, Super One and Hornbachers across the Midwest. But this is just Goodbye Gluten's first phase of the brands launch. So be on the look out for these delicious breads soon in a store, in the real bread aisle, in a store near you!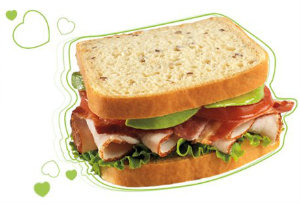 All these delicious and non-frozen reasons are why I am so excited that Goodbye Gluten is this WIN-It-Wednesday's sponsor on BeFreeForMe.com.
A total of four (4) BeFreeForMe members will be selected to win a prize for this contest. The prize is a loaf of each of two types of the Goodbye Gluten Breads. Two winner will be randomly selected from the entries received before Tuesday, October 9, 2012 at 11:59 PM EST, and two more winners will be randomly selected to win from the entries received between Wednesday, October 10 and Tuesday, October 16, 2012 at 11:59 PM. SO – make sure you enter to win two times!
How can you win?
Easy?
Reply to this blog and let us know how you would enjoy this soft, chewy, shelf-stable bread the most. Me? Grilled Cheese the whole way.
Good luck, Goodbye Gluten … and as always,
Be Free!
Keep in touch and join me in following Goodbye Gluten on Facebook!
Tags: gluten-free bread that is not frozen, Goodbye Gluten Bread, Shelf-stable gluten-free bread, Win-It-Wednesday