Friday Favorite: Vigilant Eats Organic Superfood Cereal
It's not very often that I love, love, love a product. The kind of love that I want to sing my praises from the highest rooftop.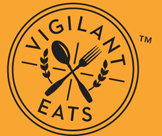 A product that has ingredients, packaging, ease of prep, and most important, a taste that I love.
And Vigilant Eats Organic Superfood Cereal has it all.
This organic cereal is also (certified) gluten-free, soy-free, dairy-free, and has no additives, preservatives or refined sugar. It is also Non-GMO certified, and is vegan certified too.
The cereal comes ready-to-eat in a cardboard cup. The prep is easy too. Just add a little bit of cold water (no boiling required!) and mix with the portable spoon that is included in the package. And Voila! Breakfast is served!
A hefty portion at 3-ounces, this gluten-free cereal is filling and delicious. My favorite variety is the Coconut Maple Vanilla – and no wonder since coconut, maple and vanilla rank up there when it comes to three of my favorite foods (and scents!).
Other delicious flavors are Goji Cacao, Espresso Maca Mulberry, and Maca Double Chocolate.
A congratulatory shout-out from the highest rooftop to Vigilant Eats on being awarded this week's Friday Favorite on BeFreeForMe.com!
Tags: Friday Favorites, Gluten-free breakfast on the go, Vigilant Eats