Buy me some peanuts & Cracker Jacks… and gluten-free beer?
It looks like MLB is starting to take note that celiacs and other gluten free folks are baseball fans too!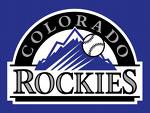 Aramark, a leader in providing food services to stadiums and arenas, as well as health care institutions, universities and school districts, and businesses has confirmed that they are putting a gluten-free confession stand in Coors Field, home of the Colorado Rockies.
The gluten-free concession stand will carry hotdogs, chicken sandwiches, burgers, brownies and yes folks, even gluten-free beer!
My thoughts? This is a homerun for the gluten-free community!
Hot-diggity! I'm going to start "the wave" here in Boston… I think in our enthusiasm all of us celiacs could get this wave going coast-to-coast!
Tags: gluten free baseball stadiums, gluten free colorado rockies, gluten free Coors Field