Glutino's Gluten-Free Twitter Party: Featuring Elisabeth Hasselbeck, BeFreeForMe, Ian's Natural Foods & GlutenFreeFaces! You're invited!
On Monday, January 11, 2010 from 8:00 – 9:00 PM (EST) Glutino Foods (a brand we all know and love!) will be hosting a Gluten-Free Twitter Party… and you're invited!
I am excited to be a part of this Glutino Twitter Party alongside Elisabeth Hasselbeck, co-host of "The View", fellow celiac, and author of "The G-Free Diet"; the folks over at Ian's Natural Foods, that make all natural, organic (plus allergen-free and gluten-free!) meals for kids; and Chad Hines, from GlutenFreeFaces, the gluten-free and celiac social network. During the party we will "chat" about living the gluten-free lifestyle, ways to make living gluten-free more manageable, tips & tricks, and also have some phenomenal gluten-free give-aways and prizes.
In order to RSVP to the party check out the invitation from Glutino. The hashtag for the party is #GF. (Note: A few days before the party, I will post another blog regarding specifics & tips on joining this Gluten-free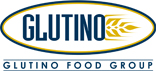 twitter party).
For those of you who are unfamiliar with Twitter, or just haven't gotten around to checking it out, NOW is the time!
In a nut-shell, Twitter is a free social networking or micro-blogging service that allows you to "tweet" or chat, back and forth, with other like-minded people (or "peeps" as they are know as on Twitter!). These tweets can conveniently be up to 140-characters – so they are short, but are packed with tons of information, links, ideas and thoughts. Those that subscribe to, or "follow", you receive your tweets. In return, tweets from anyone you "follow" are delivered to your twitter account. You are able to send and receive tweets from the Twitter website, SMS messaging, or from other website applications (like tweetdeck.com or Twhirl.com).
Tony Hsieh, the CEO of Zappos, the on-line shoe superstore, says that although twitter seems a bit awkward at first, it will eventually be as common place as text messaging in your life. In fact, he goes on to say that if you and your friends all use Twitter for a 2 week period, it will "change your life", and you will "wonder how you ever lived without it". By the way, Tony has over 1,639,877 followers!
If you aren't sure where to start join once you join Twitter, log on and start following me!
If you want to find out more about Twitter, how to join and tips on getting involved, check out the website and blog links listed at the end of this blog post. Get tweeting today!
On January 11th, crack open a bag of Glutino gluten-free pretzels, log-on to your Twitter account and join us for the first ever Glutino's Gluten-free Twitter party! See you then!
Good Twitter Resources:
Zappos.com's CEO, Tony Hsieh, "Beginner's Quick Start Guide and Tutorial to Using Twitter"
PurpleCar.com: Great blog on "How to Start Using Twitter"
About.com: Information on Twitter
Tags: Elisabeth Hasselbeck gluten-free, glutenfreefaces, Glutino, Glutino gluten-free twitter party, Ian's Natural Foods