Wednesday, May 12th, 2010
It's no trick… Glutino Chocolate Covered Wafer Cookies are a fantastic replacement for all of us Twix candy bar lovers that are now on a gluten free diet!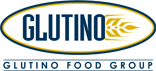 I have a couple of favorite candy bars and Twix is one of them. But they are loaded with gluten. That's why I was so excited to have found these gluten-free cookies (aka: Twix substitute) from Glutino.
They come in two varieties: Milk Chocolate covered chocolate or vanilla wafers. I personally like the vanilla covered wafers the best, but for all the chocolate lovers out there, you may want to reach for the double chocolate variety.
And these cookies are also great in recipes. Looking for a chocolate pie crust? Then check out this recipe made with the Chocolate Wafer cookies. 
Because they are fantastic replacement for one of my favorite candy bars; taste so good that non-gluten-free folks love'em too, and because they make the best Chocolate Crumb Crust, are the reasons why Glutino Chocolate Covered Wafer Cookies receive the honors of this week's Friday Favorite on BeFreeForMe!
No Twix! Just Treats!