Oh, Do You Know the Muffin Man?
One of the things I crave the most since being gluten free are english muffins.
The kind that has creeks and crevices that grabs a hold of the melted butter. The kind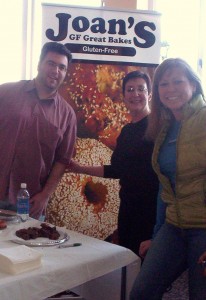 that is crispy on the outside and soft on the inside. The kind that looks and tastes like an English muffin and not like a crumbly cake disguised into an English muffin shape.
I found my beloved muffins … not on Drury Lane but at Joan's GF Great Bakes.   
These English muffins are not only gluten free, but dairy free, egg free and soy free.
Hello Muffin Man!