Gluten-Free Candy List: Just in time for Halloween!
If you saw and wondered why there was a gal scrutinizing the ingredient list of every candy package in your local Walgreen's over the past few weeks now you know why.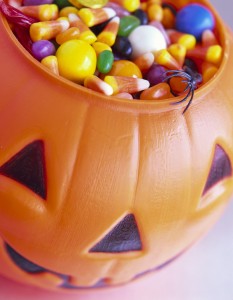 Just in time for Halloween, Alison, from Sure Foods Living, has been more than generous in sharing with us her comprehensive list of the common and mainstream candies that are gluten-free. How sweet is that?
To check out her list of the gluten-free candies check out her blog posting. If anyone out there knows of a similar list for food allergens (soy, dairy, nuts, etc.) … please let us know! Or please share your favorite gluten or allergen free candy.
And once again, Alison… I, as well as every other gluten free ghost and goblin out there, thank you from the bottom of our Trick and Treat bag.
Dig in!
Tags: gluten free candy list, gluten free halloween candy, what candy is gluten free