WIN-It-Wednesday: Didi Davis Sugar Blends
Whoever says that eating a gluten-free diet isn't sweet hasn't yet tried DiDi Davis Food Sugar Blends.
These sugar blends work miracles on any kind of gluten and allergen free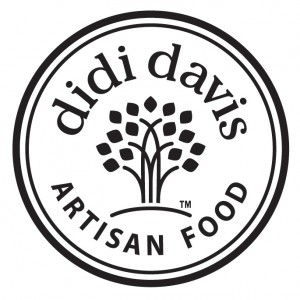 foods. In essence these sugar blends are like a magical "Pixie Dust" that can make even an amateur cook or baker into a world renowned master chef or patisserie.
Didi Davis Food Sugar Blends are a must have in gluten and allergen free kitchens. Boring gluten-free sugar cookies, coffee cakes, or even first courses jump to life when sprinkled with a little love, courtesy of DiDi Davis Foods.
Want to add a splash of citrus to blueberry muffins? Sprinkle on some Lemon or Mojito Sugar Blend. Is your salmon getting bored and baked to pieces? Dash on Orange Ginger Sugar Blend for an Asian-influenced ginger-packed sweetness.
And for a topping for good old yogurt or cottage cheese (or even as a topping for toast smeared with peanut butter and sliced bananas) start your breakfast off on the sweeter side with a dusting of the Espresso Sugar Blend. For dinner? Enjoy a caramelized glaze on chicken breasts by sprinkling on the Curry blend (or any other of the sugar blends) and serve with a side dish of  sweet potatoes or butt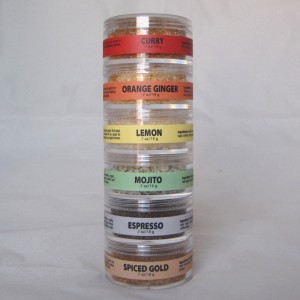 ernut squash sprinkled with the Spiced Gold Sugar Blend that is bursting with a holiday influenced experience of cinnamon, all-spice, clove and ginger. Delicious!
Created with a base of natural sugar from Hawaii and infused with natural spices and essences, these DiDi Davis Sugar Blends add sweetness and tantalizing flavors to most any cooked gluten and allergen free dishes or baked goods. I also like the way that these sugars look when sprinkled on food. The sparkly and transparent crystals are such a pretty addition when sprinkled on muffins, scones and loaves. It truly is a magical Pixie Dust!
All these fabulous sugar blend creations are why I am so very excited that DiDi Davis Food is this week's WIN-It-Wednesday sponsor.
Three (Yes 3!) Lucky BeFreeForMe members will win a Didi Davis Food Sugar Blend Collection, which consists of a sampler pack of the six sugar blends mentioned above.
How can you WIN?
Easy!
Reply to this blog and tell us which of the sugar blends listed above sound the best to you… as well as how you would use it. (Me? I would love to try the Mojito Blend sprinkled over Lime Gelato!). All entries must be received by Tuesday, November 16, 2010 at 12:00 midnight EST.
Good Luck, remember to sprinkle a little sweetness around each and every day, and… as always…
Be Free!
Tags: Didi Davis Foods, Didi Davis Sugar Blends, Gluten-free flavored sugars, Win-It-Wednesday