Friday Favorite: Cabot Cheese
Cheese, Cheese, I LOVE Cabot Cheese!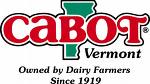 Like some people love chocolate – my thing is cheese. I love cheese.
I would never even think about eating a plain 'ole hamburger, especially since a lot of times, I forgo the roll. Plus, to me most foods are meant to be smothered, melted or complemented by cheese.
And if I'm going to eat cheese – I want good stuff, but at a good price.
That is why one of my favorite cheeses is Cabot Cheese. Made right here in the USA, in New England, in the state of Vermont. Local yum. My favorites are the 50% Reduced Fat Pepperjack (great for recipes) and the Seriously Sharp Cheddar (my favorite snacking cheese). 
All Cabot products are lactose and gluten free too. Check out: http://www.cabotcheese.com
That's a reason to smile. Say "Cheese"!
Tags: cabot cheese