Ask Shelley Case: The Gluten-Free & Vegetarian Diet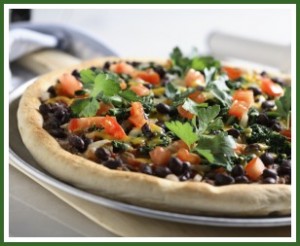 Question:
I am interested in eating vegetarian, at least some days of the week, but I am on a gluten-free diet. Can you give me more information about vegetarianism along with some nutritional pointers and tips to accomplish this?
Answer:
What exactly is a vegetarian? Here's a quick primer on the different types of vegetarian diets:
Vegetarian: avoids beef, pork,  poultry and fish
Vegan: avoids beef, pork, poultry, fish,  eggs, milk products and any products derived from animal products (e.g., gelatin, honey)
Ovo-Vegetarian: eats eggs but not dairy products, beef, pork, poultry or fish
Lacto-Vegetarian: eats dairy products but not eggs, beef, pork, poultry or fish
Lacto-Ovo Vegetarian: eats milk and eggs but not beef, pork, poultry or fish
Health Benefits: Plant based diets are high in fiber, phytochemicals (naturally occurring compounds such as antioxidants) and a variety of vitamins and minerals, plus they are low in saturated fat. Research has found that vegetarian diets are associated with a lower risk of heart disease, high blood pressure, type 2 diabetes and cancer. In addition, vegetarians tend to have a lower body mass index.
Budget Benefits: Pound for pound pulses (aka legumes- dried beans, peas and lentils), grains and even gluten-free pasta cost less than meat, fish or poultry. One of my favorite gluten-free protein-substitutes, that are also easy on the wallet, and loaded with vitamins and fiber, are pulses. Both dried and canned, they tend to be a budget and nutritional staple for gluten-free vegetarians.
One of my suggestions if you use canned beans or lentils is to drain and then rinse them off with cold water under a colander prior to eating or using in a recipe. This will reduce the sodium content by up to 40%. Rinsing can also reduce the "gassy" effect some people experience after eating beans.
Check out the recipes and tips for incorporating pulses (legumes) into the gluten-free diet that were developed by Shelley Case and Carol Fenster.
Gluten-free whole grains are also another healthy vegetarian option. Another FREE resource is  "Whole Grains and the Gluten-Free Diet" by Carol Fenster and Shelley Case. It is loaded with practical tips for getting more whole grains in your diet, nutrition information and recipes.
More Nutritional Tips for Eating Gluten-Free & Vegetarian: Like any diet, eating a variety of foods will best assure that you are getting the required nutrients your body needs to thrive. However, it is important to focus on the following key nutrients when following a vegetarian gluten-free diet. Examples of foods containing these nutrients are included:
Protein– pulses, soybeans, tofu, nuts, seeds, amaranth, quinoa, wild rice, teff, buckwheat, gluten-free oats, eggs and dairy products
Iron– seeds (pumpkin, flax, sesame, sunflower), quinoa, amaranth, gluten-free oats, teff, sorghum, millet, soybeans, pulses, almonds, peanuts, dried apricots, prunes and raisins, cooked spinach, baked potato (with the skin), green peas, acorn squash, Brussels sprouts, blackstrap molasses, enriched gluten-free bread products, cereals and pasta.
Zinc- pulses, nuts, seeds, amaranth, buckwheat, teff, quinoa, gluten-free oats, wild rice, sorghum, gluten-free "Chex" brand cereals, milk, cheese and yogurt
Calcium- tofu made with calcium, calcium fortified orange juice, calcium fortified soy milk, chickpeas, green soybeans, collards, kale, spinach, beet greens, turnip greens, bok choy, Brazil nuts, figs, dairy products
Vitamin D- fortified orange juice with vitamin D and calcium, soy milk, fortified rice milk, fortified almond milk, gluten-free "Chex" brand cereals (rice, corn, honey nut, chocolate and cinnamon), eggs and milk
Vitamin B12– soy milk, other non dairy fortified beverages (rice, almond), gluten-free "Chex" brand cereals, Glutino "Sensible Beginnings" cereal,  eggs, milk, yogurt and cheese
Learn to substitute gluten-free vegetarian options. Get creative and try your favorite recipes without meat. For example, make vegetarian chili by leaving out the ground beef and adding an extra can of black beans. Or make fajitas using extra-firm tofu rather than chicken. You may be surprised to find that many dishes require only simple substitutions to make them healthier… and even tastier too!
Discover new gluten-free & vegetarian recipes: Looking to get inspired to get cooking vegetarian? Try new recipes and see how simple eating gluten-free and vegetarian can be. One of my favorite cookbooks to help you get on the right track is "125 Gluten-Free Vegetarian Recipes" by Carol Fenster. This cookbook offers tasty and easy gluten-free and vegetarian recipes for breakfast, lunch, dinner and snacking. Here are two of my favorite recipes –  Butternut Squash Soup with Chipotle Cream and Quinoa Pilaf with Pine Nuts and Dried Fruit.  A must-have this book is available on Amazon.com and is available with free super-saving shipping.
Ask Shelley Case is a feature of BeFreeForMe.com. It is published the second Tuesday of each month. Shelley Case, RD is a Consulting Dietitian, Speaker and Author of Gluten-Free Diet: A Comprehensive Resource Guide. Visit Shelley and get more gluten-free tips & info at: GlutenFreeDiet.ca
Tags: Ask Shelley Case, How to be gluten free and vegetarian, Vegeatarian and gluten-free