Win-It-Wednesday: Vibrant Food Cookbook by Kimberley Hasselbrink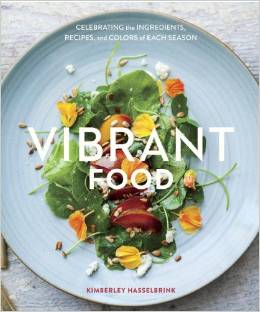 Yes! It is time for a new WIN-It-Wednesday and we are on a roll with another fabulous cookbook giveaway!
This Win-It-Wednesday sponsor is the Vibrant Food Cookbook by Kimberley Hasselbrink… a cookbook that celebrates the ingredients, recipes and colors of each season.
Being the start of the summertime season, my first instinct was to page to the chapter on the bold colors of summer. With thoughts of my upcoming garden bounty, I was happy to see some exciting recipes using some of the vegetables and fruits I will soon be enjoying in abundance. Some of my favorites are the Sweet Corn and Squash Fritters with Avocado Crema, Summer Squash Pasta with Green Goddess Dressing, Smoky Red Pepper Soup with Pumpkin Seeds and Feta, and Summer Berry-Coconut Milk Ice Pops.
The vivid photography in this cookbook has the food bursting off the pages, tempting you to create them in your own kitchen, and enticing you to enjoy not only the flavors, but the beauty of your food creations. Usually when I make a dish, I dig in right away, but the recipes that Kimberley Hasselbrink has created in the Vibrant Food Cookbook begs me to step back a moment to admire… and appreciate… before my fork hits the plate. No wonder Kimberley is a photographer, as well as a food blogger (you must check out her fabulous blog The Year in Food)!
The recipes in this cookbook are truly a feast for both your eyes and your appetite. Made with fresh, seasonal (think local) and vivid foods, almost all the recipes in this cookbook are gluten-free (and the ones that are not "naturally" gluten-free can be super easily adapted to be so – i.e. swapping out regular pasta for gluten-free pasta).
All of these fabulous reasons are why I am so excited that Kimberley Hasselbrink the photographer and food blogger behind the new cookbook  "Vibrant Foods"  is the sponsor of this Win-It-Wednesday contest on BeFreeForMe.com!
How can you win?
Easy!
Reply to this blog and tell us your favorite vibrant summer fruits or vegetables. (Me? Berries! I love the bluish, purple, red colors…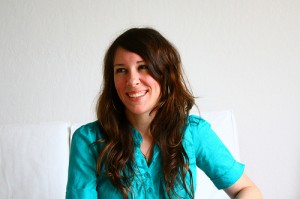 and their sweet, yet tart, taste!)
A total of two (Yes… 2!) BeFreeForMe members will be selected to win a copy of "Vibrant Food" Cookbook by Kimberley Hasselbrink. One (1) winner will be randomly selected from the entries received before Tuesday, June 24, 2014 at 11:59 PM EST, and one (1) more winners will be randomly selected to win from the entries received between Wednesday, June 25 and Tuesday, July 1, 2014 at 11:59PM. SO – make sure you enter to win two times!
Good luck, remember to keep your world colorful, vibrant and tasty… and as always…
Be Free!
Want to buy "Vibrant Colors" cookbook? Be the first of your friends… it goes on sale, June 17, 2014! Check out this link on Amazon.com!
P.S. Join me and follow Kimberley on Facebook for her vibrant posts, news and recipes! ~Kathleen
Tags: gluten-free fresh recipes, Kimberley hasselbrink, Seasonal recipes, Vibrant Food Cookbook, Win-It-Wednesday