Tuesday, August 12th, 2014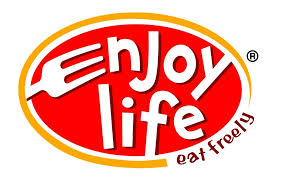 It's August and the crazy, lazy, hazy days of summer are here! And it's a perfect time to grab a blanket, gaze at the stars, and enjoy a cool gluten-free treat while soaking up a beautiful summer evening.
But sometimes being gluten-free, as well as "free" of other allergens like dairy, egg, soy & nuts can make it difficult to find desserts that are craveable… and available.
This is when the folks over at Enjoy Life Foods and their scrumptious gluten-free and allergen-free Crunchy Cookies can help make dessert-time super sweet.
Enjoy Life's Crunchy Cookies come in four varieties: Chocolate Chip, Double Chocolate, Vanilla Honey Graham, and Sugar Crisp. All of these cookies are gluten-free and also free of tree nuts, peanuts, soy, dairy, casein, eggs, sesame, fish, shellfish, potato, wheat & sulfites.
This cookies give you the perfect crunch, snap and really shows us how a cookie should crumble! It is perfect alone, dipped in (cow, soy, almond or hemp) milk,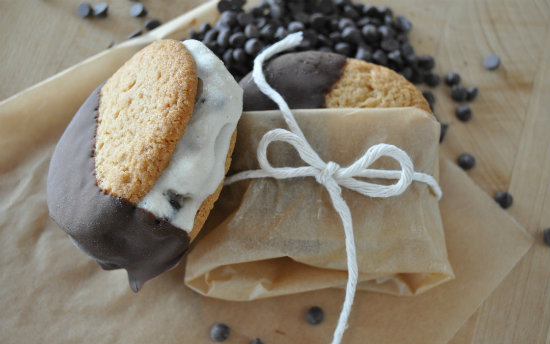 or made into one of the fabulous (No Bake!) allergen-free recipes that are featured on the Enjoy Life Foods website, including: The chocolate-covered Frozen 'Smore Cookie Sandwiches, the decadent perfect for company Frozen Chocolate Black-Bottom Pie or the chocolaty and sweet Double Stuffed Sugar Cookies.
All of these super cool and crunchy reasons are why I am so excited that Enjoy Life Foods is the prize sponsor of this Win-It-Wednesday on BeFreeForme.com.
The prize is a gift pack of each of the Crunchy Cookies… FOUR boxes total! One (1) winners will be randomly selected from the entries received before Tuesday, August 19, 2014 at 11:59 PM EST, and one more winners will be randomly selected to win from the entries received between Wednesday, August 20 and Tuesday, August 26, 2014 at 11:59 PM. SO – make sure you're a BeFreeForMe member and enter two times (once each week) to win!
How can you win?
Easy?
Reply to this blog and let us know how you enjoy summer evenings. Me? Hanging out in my screen house with good friends or looking for rainbows after late-afternoon rain showers!
Good luck, remember to embrace the rest of the summer… and as always,
Be Free!
Find more recipes, savings, and more by following Enjoy Life Food's on Facebook and Twitter!
P.S. Want to buy Enjoy Life Crunchy Cookies? Check out this link on Amazon.com! Enjoy Life Foods Crunchy Cookies