Tuesday, January 25th, 2011
If you love a soft & chewy granola bar, but haven't been able to find one since being on a gluten-free (as well as dairy and casein-free) diet… you are now in luck!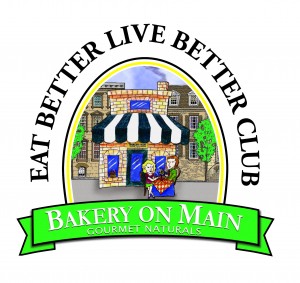 The folks over at Bakery on Main have just introduced a new, chewy and just for you granola bar!
These soft & chewy bars come in three flavors: the traditional and all-time-favorite, Peanut Butter & Jelly; the decadent and rich, Chocolate Almond; and the cozy and comfortable, Apple Cinnamon.
And, lucky for us, as well as being certified gluten, dairy & casein free these bars are also free of GMOs, trans fat and cholesterol.
What makes these new granola bars so soft & chewy is the perfect combination of whole grains such as certified gluten-free oats, amaranth & quinoa… all baked to chewy perfection! These bars are great for an on-the-go gluten-free breakfast or snack.
These bars are so new and fresh-out-of-the-oven, that they're currently only available for purchase on the Bakery on Main website. And if the softness & chewiness of these bars isn't enough to tempt you, Bakery On Main is offering, for a limited time only, FREE SHIPPING on your entire order when you order any of the Soft & Chewy Granola Bars!
Plus, for the next two week's WIN-It-Wednesdays on BeFreeForMe.com, the great folks over at Bakery on Main have graciously offered 6 (Yes, SIX!) LUCKY BeFreeForMe members a prize pack that contains three 5-count boxes of the new Soft & Chewy Granola Bars (one of each flavor). This is 15 bars total per prize!
How can you win?
Easy!
Reply to this blog post and tell us why you are lucky… In life, in love, in looking at the little things – just share with us any reason at all on why you are one lucky gal or guy! (Me? I'm lucky to have such great family and friends, a job that I love and the ability to be able to find such beauty in all the snow we've been hit with this winter!)
There are also TWO chances to WIN one of these WIN-It-Wednesday prizes. One is between Wednesday, January 26th and Tuesday, February 1st  (12 Midnight EST) and the second is between Wednesday, February 2st and Tuesday, February 8th (12 Midnight EST). Three winners will randomly be selected each week. So make sure you respond two times to this post!
Good Luck, Always look at life from the bright & lucky side… and as always,
Be Free!