Thursday, August 12th, 2010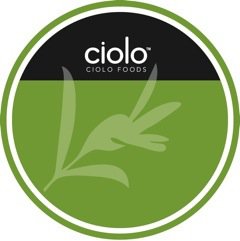 I love it when I find those little jewels that I can't live without at Whole Foods. And just last week sittin' all pretty on the deli cheese case shelves I found Ciolo Spreads.
I purchased a package of the Jalapeno Pimento Cheese Spread with the excitement of spreading it on my gluten-free bread topped high with smoked turkey and fresh veggies from the garden.
But once I opened the package, I realized that this spread is just not for spreading. This dip is also great for dipping, smothering, coating, finishing, sandwiching and smearing on anything & everything that that is edible.
Along with the Pimento Cheese Varieties, they also offer Tapenades (with flavors such as Mediterranean, Lemon Artichoke and Kalamata), Pesto (these all sound so good… Sundried Tomato, Artichoke, and even a Jalapeno Pecan Pesto!), and cream cheeses (including sweet varieties such as Pumpkin, Cranberry Nut, Pomegranate and Apricot Pecan; as well as savory cream cheese flavors like Martini Olive, Garlic Basil Blast, and Artichoke Parmesan).
These items are all gluten-free.
For more info check out the Ciolo Foods website, and join me as a Fan of theirs on Facebook!