Tuesday, August 25th, 2015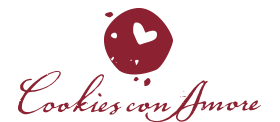 Finding a good gluten-free cookie can be tough. And finding a good gluten-free cookie beyond the "basic" varieties of the traditional chocolate chip and oatmeal, and the like, can be even tougher.
That is why I was so very excited to find Glutenetto Artisanal Italian Cookies. Reminiscent of the traditional Italian cookies that my great-grandmother, Nonna, used to make, these cookies and I were in love at first bite.
These cookies are made by a company named Cookies con Amore. The company was started by two childhood friends that lived in Italy and moved to the states. The love of the cookies their grandmother's baked led them to the world of entrepreneurship, and eventually starting Cookie con Amore, in California in 2005. The company has grown to more than 20 employees, but all orders are still baked with love and in small batches at the company's 8,000 square foot bakery in Vista, California.  Their philosophy is, "… great Italian cookies are a result of fresh, quality ingredients, a commitment and passion for excellence, love, and a desire to create a memorable taste experience that will leave you wanting more."
The gluten-free Italian cookie varieties that Cookie Con Amore make are:  Ameretti, Bisconttini, Cuccidati Fig Cookies, Assorted Linzers and my favorite, the Wedding Cookie. All the gluten-free cookies are Certified Gluten-Free.
I love that Glutenetto Wedding Cookies are perfectly traditional.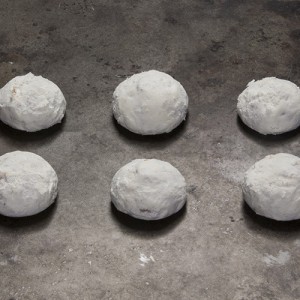 These melt in your mouth cookies are made by using fresh ground pecans rather than almonds in the shortbread. Add to that a bit of lemon zest and sprinkle them with confectioners' sugar – and you have a delicious gluten-free cookie, that makes you want more and more. I buy them all the time… and bought two extra boxes for the two lucky winner's of this Win-It-Wednesday on BeFreeForMe.com.
A total of two (yes, 2!) BeFreeForMe.com members will be randomly selected to win a 6-ounce box of Glutenetto Artisanal Italian Wedding Cookies. One (1) winner will be randomly selected from the entries received before Tuesday, September 1, 2015 at 11:59 PM EST, and one (1) more winner will be randomly selected to win from the entries received between Wednesday, September 2 and Tuesday, September 8, 2015 at 11:59PM. SO – make sure you enter two times to win!
How can you win?
Easy!
Reply to this blog and tell us what Glutenetto Artisanal Italian Cookie variety looks the best to you.  Good luck, enjoy cookies everyday… and, as always …
Be Free!
P.S. Join me in following Cookie Con Amore on Facebook and Twitter!