Tuesday, February 24th, 2015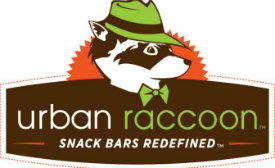 Good things do indeed come in small batches. An example of this is Urban Raccoon snack bars. These bars only contain high-quality, good-for-you ingredients that are only made in small batches – unlike most gluten-free snack bars made by larger corporations.
Urban Raccoon snack bars are gluten-free, dairy-free, soy-free, GMO-free and vegan. They are made with organic amaranth and blended with only finest & natural ingredients, such as nuts, chia seeds and fruit.
And the flavors of Urban Raccoon snack bars are mouth-wateringly delicious: Peanut Chocolate, Banana Chocolate (my favorite!), Coconut Chocolate, Cherry Chocolate Chia, Cranberry Maple Almond and the limited-edition and special order, Apricot Cherry. Three of flavors (Peanut Chocolate, Banana Chocolate, & Coconut Chocolate) are made with organic coconut nectar, a lower glycemic natural ingredient binder that is essentially the sap of the coconut tree... Yet another example of using only the highest quality and natural ingredients.
Ohhh… and another thing I love about Urban Raccoon is the "back story" of how it started!  The founder of Urban Raccoon Bars, Brad Indoe, originally started the company out of the personal need for better tasting and better for you gluten-free snack bars. Being gluten-intolerant, Brad wanted a bar that he could bring along with him to work, the gym, and when he traveled. However, the bar needed to be nutritious, satisfying and tasty. However, all the bars that he tried were massively produced "cookie-cutter" bars made by huge conglomerates that contained non-nutritious ingredients and cheap ingredients like rice products. As a result of Brad's need (as well as every other gluten-free person out there!), Urban Raccoon was founded. Thank you, Brad. =)
And to make the story even super-cooler, the maple syrup used in the Cranberry Maple Almond flavor is from Brad's family's farm!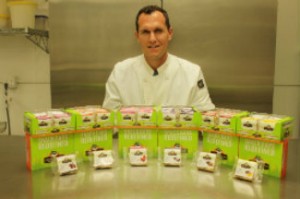 And lucky for us, Urban Raccoon gluten-free snack bars is sponsoring this Win-It-Wednesday on BeFreeForMe.com!
A total of two (yes, 2!) BeFreeForMe.com members will be randomly selected to win a prize pack of these small-batch, nutritious and tasty snack bars.  One (1) winner will be randomly selected from the entries received before Tuesday, March 3, 2015 at 11:59 PM EST, and one (1) more winner will be randomly selected to win from the entries received between Wednesday, March 4 and Tuesday, March 10, 2015 at 11:59PM. SO – make sure you enter two times to win!
How can you win?
Easy!
Reply to this blog and tell us what Urban Raccoon snack bar looks the best to you!
Good luck, keep it healthy & tasty… and, as always …
Be Free!