Thursday, January 19th, 2012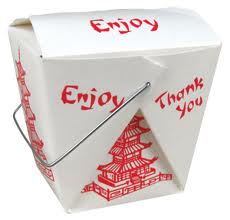 With any New Year, resolutions are made and promises are etched in stone. A New Year is a reason to turn over new stones, and is often the best time to try something new… to expand your horizons.
And over the past few years, I have challenged myself to try new recipes and new cooking techniques every Chinese New Year. This year's Chinese New Year falls on Monday, January 23. So, as you can imagine the wok is getting primed, rice noodles purchased, and ginger, gluten-free soy sauce and other Asian staples stocked.
2012 is the year of the dragon. In the orient, dragons are symbolic of wisdom, knowledge, and the quest to learn more. So what a perfect time to expand your cooking horizons and taste buds, and introduce a little Asian influence into your families gluten-free dinner line up!
In celebration of Chinese New Year, BeFreeForMe will strive to expand your cooking horizons and assist you in taking in a bit more knowledge when it comes to your culinary visions. BeFreeForMe will be featuring some awesome Asian dishes in our Daily Thought emails (like our Warm Asian Noodle Salad and Toasted Sesame Green Beans and Asparagus) and also be featuring one of my favorite gluten-free cookbooks, Laura B. Russell's, The Gluten Free Asian Cookbook, as the next two week's Win-It-Wednesday's sponsor. So make sure you check back next Wednesday to enter to win (and the following week for a second chance entry)!
Welcome back Dumplings, Crispy Spring Rolls, Mu-Shu Pork, Potstickers, Kung Pao Chicken and more! And hello 2012!