Thursday, December 13th, 2012
This week's BeFreeForMe Friday Favorite is awarded to a bar that I, literally, just stumbled across.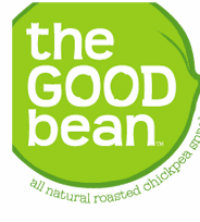 The Good Bean Bar.
On a recent trip to New York City, I made a quick trip to a Whole Foods Market in the Chelsea section to grab a few "things" (o.k. …  I had to grab a few gluten-free bars to eat in the taxi rides between meetings to hold me over before the next meal).
And what a delight when I found these fruit, and NO nut bars being sampled at the store. Not only did I get a chance to try all three delicious flavors, including Chocolate Berry, Fruit & Seed Trail Mix, and Apricot Coconut, but I also discovered a new favorite bar.
And you all know about my love affair with my gluten-free bars!
The Good Bean Bars are tasty, have only 130 calories per bar, are super-filling, and are free of GMO's, gluten and nuts. They also have 5 grams of protein and support fair-trade.
The best part about these bars are that they are made from chick peas! Healthy and delicious… my two favorite combos.
So Congratulations! All the healthy benefits and making my taxi cab rides in NYC so absolutely delicious are the reasons why these week's Friday Favorite is awarded to The Good Bean Bars.
Note: You can find The Good Bean Bar at a Whole Foods Market near you or take advantage of Super Saving Shipping and order them on Amazon.com with the links below. Taxi ride in NYC not required to enjoy 😉
The Good Bean Fruit and No-Nut Bar, Chocolate Berry,Gluten Free, 40-Gram (Pack of 10)
The Good Bean Fruit and No-Nut Bar, Fruit and Seeds Trail Mix, Gluten Free, 40-Gram (Pack of 10)
The Good Bean Fruit and No-Nut Bar, Apricot and Coconut, Gluten Free, 40-Gram (Pack of 10)