Tuesday, August 23rd, 2011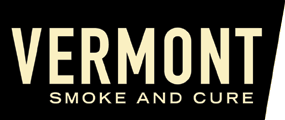 This week's WIN-It-Wednesday is one of my go-to, quick & healthy snacks on the run  …  Vermont Smoke and Cure RealSticks. These snacking sticks, that need no refrigeration, are made with naturally grown meats without antibiotics or added hormones, and also contain NO preservatives or nitrates.
With 50% less fat and 45% less salt than the "Slim" convenient store snack stick (and please? How ironic is it that the word "Slim" is even in the name?) you can feel good about eating RealSticks.
RealSticks have been a favorite snack of mine for awhile. But I'm not the only one raving about this healthy snack… just a couple of weeks ago RealSticks were listed on Yahoo's "13 Healthiest Snacks".
Slim Jim vs. RealSticks? No question about it… RealSticks has it ALL… fantastic real flavor from natural spices, naturally grown meats without antibiotics or added hormones, and also NO preservatives or nitrates. PLUS… they are gluten-free, dairy-free, soy-free and MSG-free!
My favorite is the BBQ RealStick that offers just the right amount of sweetness with a touch of hot pepper heat. But the Cracked Pepper RealSticks are equally as good, delivering a big, peppery flavor. Both are seasoned with real spices and contain no preservatives or nitrates.
All these reasons are why I was thrilled when Vermont Smoke and Cure contacted me about being the sponsor of  the next two week's  WIN-It-Wednesdays on BeFreeForMe.com!
How can you win?
Easy!
Reply to this blog and tell us what you do to keep things "real" in your world (spending time with your kids, day-trips with your sweetie, gardens, daily exercise… you name it… anything goes!)
A total of TWO (Yes… 2!)  BeFreeForMe members will be selected to win a RealStick Sampler, packed with 12 RealSticks (6 Barbeque and 6 Cracked Pepper). One (1) winner will be randomly selected from the entries received before Tuesday, August 30, 2011 at 11:59 PM EST, and one (1) more winner will be randomly selected to win from the entries received between Wednesday, August 31 and Tuesday, September 6, 2011 at 11:59PM. SO – make sure you enter to win two times!
Good luck, Keep it real… and as always,
Be Free!
Savings Alert! ORDER NOW AND SAVE! Want to order Vermont Smoke & Cure products? Then take advantage of 10% OFF ALL ORDERS until 09/30/11 by using coupon code GF11 and discover RealSticks for yourself. This offer is good for ALL products on the Vermont Smoke and Cure website… so also make sure to check out their summer sausage, smoked pepperoni (delicious!), and also the ham and bacon.