Thursday, February 20th, 2014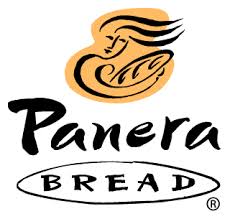 Brrr…. Baby, it's cold outside! That is why I love to have a hot, steaming bowl of soup for lunch on the days were the wind is whipping, the temperature is dipping and my tummy is itching for a tasty and warm gluten-free treat.
I was thrilled to find Panera's Tuscan Style Chicken Soup at my local BJ's Wholesale Club this past week. Packaged in two (2) convenient 20-ounce containers per package, this soup was a bargain compared to the prices that you pay at a restaurant.
The soup is packed with chunks of chicken, white beans, spinach and onions… all simmered in a Tuscan-style tomato based broth. Delicious!
Hot and tasty soup all in the convenience of your own home or office is the reason why this week's Friday Favorite is awarded to Panera's Tuscan Style Chicken Soup. Cheers!