Thursday, June 28th, 2012
Last week I attended a Whole Foods Market during a "local night" … a night featuring free samples and information about local food producers.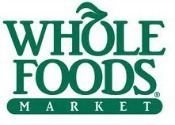 The event was absolutely amazing!
The premise of the evening is to introduce Whole Food shoppers to local companies. Companies that do business in our communities. Employ our neighbors. And farm our land. Entrepreneurs that live and breathe their businesses… day in and day out.
The event that I attended last week was held at the Hadley, Massachusetts store. The event was organized by Rachel Hackett – the Whole Foods Local Forager. She did an incredible job, and was a gracious and accommodating hostess. Cheers to Rachel for organizing such a fantastic event! The store was packed, and smiles were everywhere. I know that other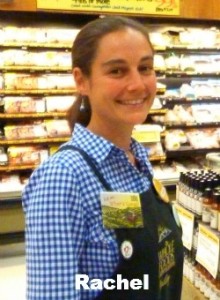 Whole Foods Markets in the New England area also hold Local Nights, so I am not sure if it is just a (wicked) cool "New England thing" or if other Whole Foods around the country have similar events too. My advice is to ask your local Whole Food market if they have these Local Nights, and if they don't have them – asks them to organize one!
The night had a "farmers market" type of feel to it, but featured everything from marinades, salad dressings, puddings, wines, cheeses, ice cream, strawberries, and local milk. Almost all of the items featured were gluten-free too, so I had a real field day when it came to the samples.
I also have to mention an unbelievably delicious product I tried at this event: Mom's Munchies. These bars are to die for (SO good) and are not only gluten-free and dairy free, but vegan, organic and have no refined sugar. I love it when I find a new product that is unbelievably good! A must-have!
Good yummy, local food, smiling faces and fantastic New England hospitality are all the reasons that this week's Friday Favorite goes to Whole Food's Markets "Local Night"… Congrats!
P.S. Does your neighborhood Whole Food's have a Local Night? Please let us know in the comments below!