Wednesday, August 15th, 2012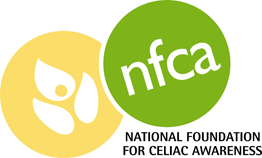 I wanted to let everyone know of a great webinar that is being offered this week on Thursday, 08/16/12. It is being sponsored by the good folks over at the National Foundation for Celiac Awareness (NFCA) and is focusing on cross-contamination in restaurants and what we need to know.
This is an on-line webinar (aka: easy to attend) and is FREE! (What's not to love about that?). The session will focus on three components: Education, Empowerment and Advocacy (which are also the cornerstone of the NFCA mission).
Cross Contamination in restaurants is such an important topic to learn about and take control of, yet it is something that many with celiac disease and other food allergies or intolerances fail to recognize as an enormous and significant threat when it comes to our health.
I am excited to attend this webinar and invite you to join me!
Want to attend? Click this link to sign up.