Thursday, January 16th, 2014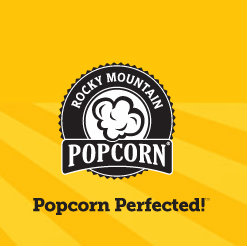 O.K…. I'm back on my popcorn kick! And once again, I am loving some crazy popcorn flavors that have your taste buds singing while crunching and munching one of my favorite all-time snacks.
A gluten-fre snack sensation, Rocky Mountain Jalapeno with White Cheddar Cheese Popcorn, has my heart and, as a result,  is also being recognized as this week's Friday Favorite.
This all-natural gluten-free popcorn is also nut-free, non-GMO and a whole grain snack – so basically you can feel good snacking on these little gems!
Rocky Mountain Popcorn also comes in other delicious flavors such as Cinnamon Sugar, Southwest Cheddar, Caramel, Kettle Corn, White Cheddar, Naked and Butter… and of course, my all-time favorite, the Jalapeno Cheddar Cheese.
For being a whole grain snack that pops with flavor, this week's Friday Favorite on BeFreeForMe.com is awarded to Rocky Mountain Popcorn. Congratulations!