Friday Favorite: Daragel Fresh Frozen Herbs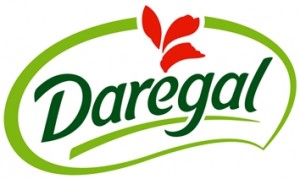 Summer is over and my beloved herb garden is gone. How I miss the fresh basil chopped and sprinkled over mozzarella and my sassy cilantro that spices up my homemade salsa.
I could go out and buy myself a bunch of herbs from the local grocers produce department, but most times I don't need such a huge bunch of herbs. And those herbs in the tiny plastic containers are priced so high and they wither and droop before I can use them up.
This is why I was thrilled to discover Daregal Fresh Frozen Chopped Herbs – a gluten and (common) allergen-free product from France, but purchased right here in the states at my local grocer. No chopping, no waste, washed and ready-to-use, Daregal herbs allow you the fresh taste of real herbs year round.
And because they are stored in the freezer, it is easy to have fresh herbs like basil, cilantro and parsley at your fingertips in a snap, which is essential for a gluten and allergen-free foodie like me that loves to cook up meals bursting with fresh flavors.
Daregal Fresh Frozen Herbs also comes in an easy-to-use shaker packaging that fits snuggly in my freezer door shelf; and with the 3 year shelf-life I don't hesitate to pick-up one of each flavor.
So to all my family and friends that are reading this blog posting… next time you're helping out in my kitchen and I ask you to grab something off the spice rack… try looking in the freezer door!