Ask Shelley Case: Taking Control of Your Gluten-Free Diet… and Weight!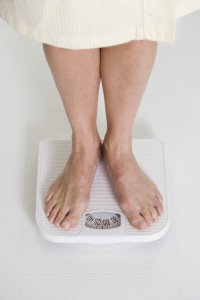 Question: Since getting diagnosed with celiac disease, I feel like I've been buying and eating "anything and everything" as long as it is gluten-free! Now that it's the New Year, I need some tips for getting back on track and take some control over my diet, especially since I have gained unwanted extra pounds. Do you have ideas for healthy gluten-free eating?
The gluten-free market is booming which is good news for those with celiac disease.  A growing number of gluten-free products ranging from breads, cereals, pasta, crackers, cakes, cookies, snack bars, soups, sauces, ready-to-eat entrees, mixes and other items are available in grocery and health food stores, wholesale outlets and even online. But people often gain too much weight because they only focus on the gluten-free status of items and do not pay attention to nutrition and meal planning. Just like gluten-containing products, not all "gluten-free" items are necessarily healthy options. Here are some of suggestions and resources for starting out the New Year on the right gluten-free track!
Plan Ahead: Planning your menu a week (or even a few days) ahead will help you select the right things to eat, and help control unnecessary or "binge type" eating.
Keep Nutrition on the Front Burner: The USDA MyPyramid and Canada's Food Guide are practical tools to help you make healthy food choices. I have adapted these guides for the gluten-free diet to get you started. Check out this article for more information.
Watch Your Portions: Make sure that you read the back of all packaging labels so you know what "one portion" size is. Don't be fooled! One portion could indeed be a ½ of a bagel. Being aware of portion control is a good step to manage your calorie intake.  Here's a great portion control tool from WebMD. Although not all the items are gluten-free, it visually compares food items to commonly recognized items such as a deck of cards, light bulb, baseball or computer mouse.

Eat Breakfast: Skipping breakfast leads to overeating later in the day – often at dinner and in the evening when you are usually less active which is double trouble!  For gluten-free breakfast ideas see http://www.befreeforme.com/blog/?p=2487
Fill up on Fruits & Veggies: Fruits and vegetables contain a variety of vitamins, minerals, antioxidants and fiber. Many are low in calories so you can fill up at meals and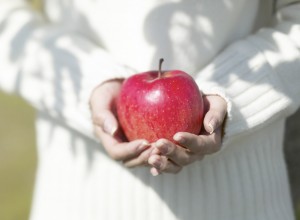 snacks with these healthy foods. Check out this link for tips on using fruits and vegetables to help manage your weight.
Go for Whole Grains: There are a variety of nutritious gluten-free whole grains such as amaranth, buckwheat, millet, Montina™ (Indian ricegrass), millet, oats (pure, uncontaminated), quinoa, sorghum, rice (black, brown, red) and teff.  These healthy grains contain many nutrients, especially fiber- which is often lacking in the gluten-free diet because many gluten-free products are made from refined starches and flours. For more information about whole grains and how to add them to your gluten-free diet check out http://www.glutenfreediet.ca/img/WholeGrains.pdf

Snack Sensibly: Snacking can be part of a healthy gluten-free diet but you need to choose wisely. Need some nutritious options?  Check out http://www.glutenfreediet.ca/img/snacking.pdf

Short on Time? Nowadays we all seem to be running from here to there. We're always on the go-go-go! Don't beat yourself up trying to make all your own gluten-free foods from scratch for every meal.  There are companies who offer a variety of gluten-free mixes and ready-to-eat items that are delicious and nutritious. Check out my book Gluten-Free Diet: A Comprehensive Resource Guide that includes over 3100 gluten-free products from more than 270 companies at www.glutenfreediet.ca

Successful and healthy gluten-free eating takes a little time and planning. But with informed choices, current resources and the motivation to make a new start in the New Year, everyone on a gluten-free diet is able to get back, and stay, on the healthy gluten-free eating track!
Ask Shelley Case is a feature of BeFreeForMe.com. It is published the second Tuesday of each month. Shelley Case is a Registered Dietitian, Consulting Dietitian, Speaker and Author of Gluten-Free Diet: A Comprehensive Resource Guide. Visit Shelley and get more gluten-free tips & info at: www.glutenfreediet.ca
Tags: Ask Shelley Case, eating a healthy gluten-free diet, losing weight on a gluten free diet