WIN-It-Wednesday: Eat Right America! 28-Day Challenge – PLUS Bonus $25 Whole Foods Market Gift Card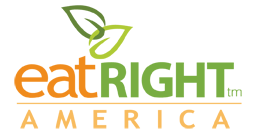 When visiting the Whole Foods Market in Newtonville, Massachusetts, I got to chatting with Kimberly Ransom, the Healthy Eating Specialist at this store. (For those of you that have never heard of Healthy Eating Specialists they are folks that work in each of the larger Whole Food Markets helping both customers and team members with their goals of reaching the next level of health in terms of their diet.)
During this visit Kimberly got chatting about Whole Foods Market's new Health Starts Here program that promotes healthy eating and cooking. The foundation of this program is to encouraging eating whole, unprocessed foods; eating a colorful variety of plants; eating healthy fats; and eating nutrient dense foods. All simple basics for those of us on a gluten-free or allergen-free diet.
Kimberly also mentioned to me the Eat Right America 28-day Challenge! which is one of Whole Foods Markets partners that's supporting their Health Starts Here program. And although the Eat Right America 28-day Challenge! is not specifically designed for those on a gluten-free or allergen-free diet, and may require tweaking to fit your dietary restrictions, it offers common sense approaches to eating and cooking, most of which are naturally free of gluten and other allergens.
She also let me in on a great deal that is being offered only until 03/31/11… Whole Foods Market shoppers can receive an Eat Right America's free online Nutrition Prescription membership, consisting of a personal nutritional & eating assessment plan which offers guidance for healthy eating. But to get the free Nutrition Prescription, you need to enter Key Code: CERANANTV on the registration page.
The free personalized Nutrition Prescription includes an online:
•    Personal eating analysis and health risk evaluation
•    Daily eating plan
•    28-day step-by-step daily e-mail support that offers pointers and tips
•    60 days of FREE access to the Eat Right America website, which is packed with delicious recipes, instructional videos and much more.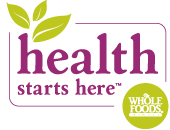 And if you need more creative recipe ideas to jump-start your new healthy eating plan, your local Whole Foods Market also offers Health Starts Here recipes at their stores, or online. (Note the recipes are tagged if they are gluten or allergen free).
So… besides everyone being a winner by receiving a FREE Nutrition Prescription (Remember to enter code # CERANANTV) complements of Whole Foods Market, another LUCKY BeFreeForMe member will be randomly selected to win a $25 Whole Food Market gift card!
How can you win?
Easy!
To win the $25 gift card reply to this blog and tell us your prescription for good nutrition. Me? A daily dose of veggies, veggies, veggies… and when I think I've had enough… more veggies!
All entries must be received by Tuesday, March 29th, 2011 by 11:59PM EST.
Good Luck; Eat, Drink and Cook Merrily & Healthily … and as always,
Be Free!
Tags: Eat Right America 28-Day Challenge, Whole Foods Market Health Starts Here program, Win-It-Wednesday