Ask Shelley Case: Gluten-Free Family Activities for the Fall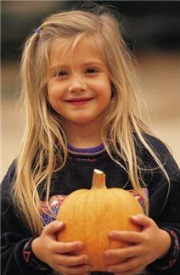 Question: My child was diagnosed with celiac disease a year ago. Over the summer we found it easy to eat gluten-free with all the fresh fruits, vegetables, outdoor picnics & barbeques. Now that fall is here we are struggling to get into the swing of things, not to mention having to deal with Halloween. Any ideas?
Answer:
Congratulations on the first year of gluten-free living! It has been said that the first year of being gluten-free can often be the toughest. With the change of seasons, there is always a learning curve, as well. Just when you seem to find seasonal gluten-free recipes and dishes that are both gluten-free and delicious – a whole new season of change occurs!
Autumn is a time to enjoy some great gluten-free recipes that hinge upon outdoor family activities & fun. So put on that extra sweater, get out for a walk and enjoy the changing colors of the season. Here are some family friendly activities & recipes to enjoy the autumn season gluten-free plus tips for a safe Halloween. Enjoy!
How 'bout them apples? The fruit that is most associated with the fall and the change of seasons is the apple.  A portable, affordable and healthy snack, there are many different tasty varieties of apples. To find out more about different varieties of apples and their uses, check out this article. Apple picking is also a great family activity that is inexpensive, fun and yielding of fresh fruit. To find an apple orchard near you check out PickYourOwn.org.
And after you've picked your bag, basket or bushel of apples, make sure you check out these gluten-free apple recipes:
Sweet Onion, Cranberry & Apple Bake It's the Great Pumpkin! Loaded with dietary fiber, Vitamin A and potassium, pumpkins make a healthy addition to your diet. For a great outdoor activity try pumpkin picking! Find your very own pumpkin patch close to your home on this website.
I love that pumpkin picking also leads into other family activities such as pumpkin carving and recipes such as these pumpkin seeds. No time to carve your own pumpkins? Use canned pumpkin for these Flax Pumpkin Squares and these Pumpkin Nut Muffins.
Tailgate Time! Tailgating is a time to cheer on the home team while enjoying time outside with family & friends. Preparing a gluten-free menu can be an easy game plan if you keep the menu options simple and prepare the foods ahead of time.  Some suggestions for gluten-free tailgating recipes that can be prepared ahead of time include: Sweet & Sticky Chicken Drumsticks, Sesame Chicken Skewers and Red Pepper Hummus.
Boo! Gluten-Free Treats for YOU! Halloween treats can often be laden with a lot of tricks when you are concerned with a gluten-free diet.  Make sure that you review all candy label ingredients prior to allowing your child (or you!) to eat. For those items that contain gluten offer to trade the unsafe candy for pennies, nickels or dimes.
Check out the article and links for safe candy lists at "Wish Craft: Keeping Halloween Gluten & Allergen-Free".
When attending Halloween parties bring along non-food treats such as decorative pencils, markers, stickers, bouncy balls or other small toys – which are all are great alternatives to sweets.
Tags: Ask Shelley Case, gluten free candy list, Gluten-free Apple Recipes